New Partnership: AROH Foundation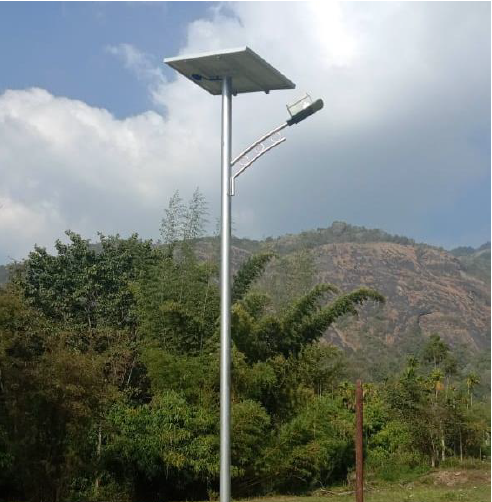 Date: 24/03/2023
AROH Foundation is an Indian NGO which provides effective assistance to marginalised communities, especially women, through skill development; livelihood generation; and, access to education, health, water and sanitation.
One of NextEnergy Group's employees, Mrigendra Kumar Rai, identified a project with AROH to install solar street lights in India. NextEnergy Foundation is pleased to announce that it is financing the installation of 150 solar street lights in 10 villages across the Varanasi District, Uttar Pradesh. The villages were selected based on AROH's existing presence and because they lack the adequate infrastructure for adequate power supply.
There are four project aims:
Improved safety and security for villagers, especially women and children;
Ease in taking up social and economic activities during later evening hours;
Reduced threat from wild animals, snakes, etc.; and,
Better understanding about renewable source of energy and maintenance of lights.
The installations will be completed over the next six months and an update will be provided shortly afterwards. Mrigendra will also be visiting some of the villages following the project completion. NextEnergy Foundation thanks Mrigendra for his engagement with the Foundation and is excited that he will be able to oversee the project's inauguration in person.