New Project: COREDA Cameroon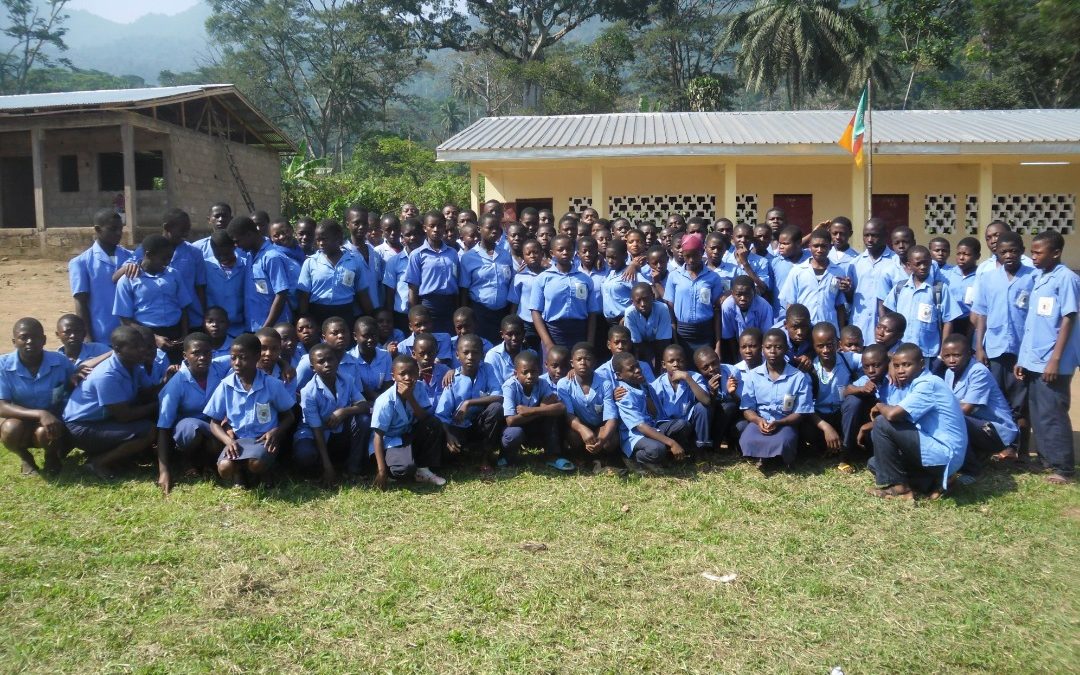 Date: 25/04/2023
NextEnergy Foundation ("NEF", "the Foundation") is excited to announce a new partnership with Community Relief and Development Action ("COREDA"). COREDA is an organisation which empowers and sustainably improves the living conditions of children, women, vulnerable youths and disadvantaged rural and indigenous forest communities in the marginalised Southwest, English-speaking region of Cameroon.
COREDA has a Community Relief Bilingual Nursery and Primary School with over 250 students in Tiko, Fako Division, Cameroon. Since 2016, COREDA has been running an inclusive and holistic educational programme for orphans and vulnerable and internally-displaced children at the school. Alongside lessons, students are provided with meals and psycho-social support. Thus far, three classes of students have completed 6th grade with a performance above the national average.
The Foundation is installing a 5kWp rooftop solar system on the school. This is the first time that NEF is entering this geography. The system will power a water pump for the school's borehole, which is currently regularly affected by power outages. The water pump is the only source of potable water for the students and surrounding community of 1,500 people and power outages sometimes leave the community without access to safe drinking water for weeks. The system will also power the school toilets, which is essential for student hygiene, as well as a computer laboratory with 10 desktops.
The installation is expected to be completed by the end of June 2023 and COREDA will operate and monitor the system over its 25 year lifetime.
Thank you to our colleagues from WiseEnergy – Michael Nash, Max Moss and Jose Pascoal – who volunteered their time and expertise to assess the system's specifications to ensure that the design was appropriate for the school's energy needs.