AROH Foundation: Project Update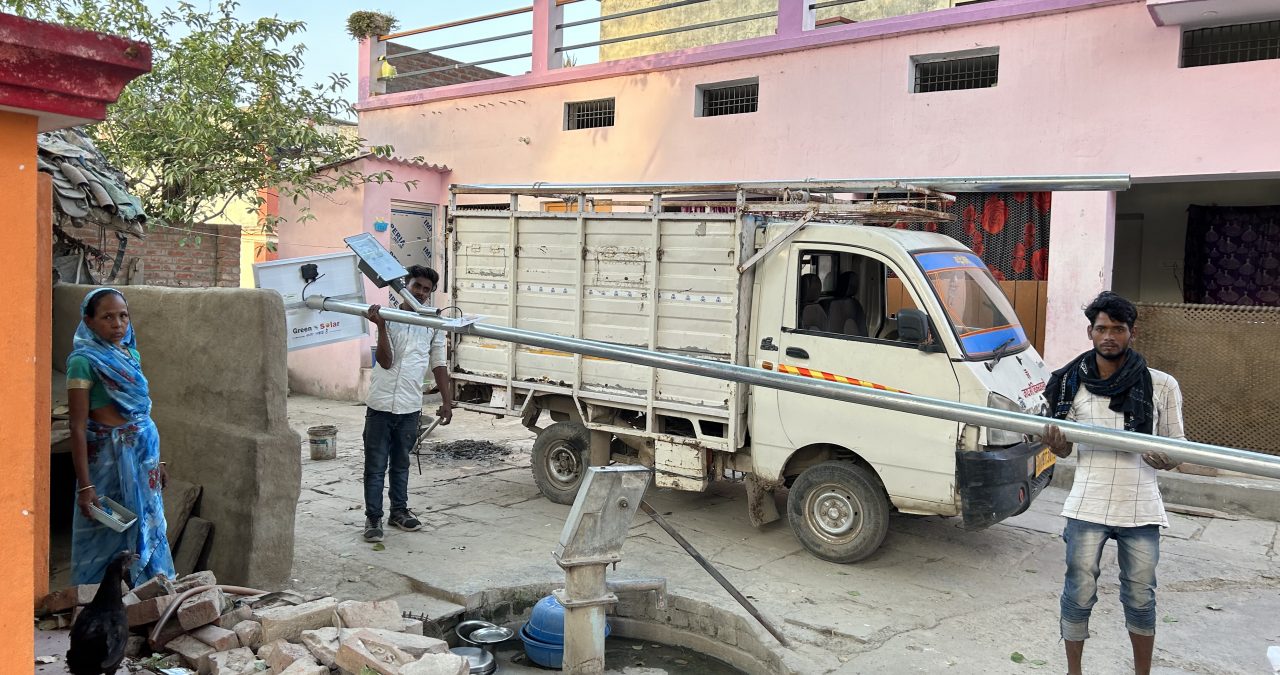 Date: 22/05/2023
NextEnergy Foundation is supporting AROH Foundation to install 150 solar street lights ("SSLs") across 10 villages in the Varanasi District, Uttar Pradesh, India. Please see the project page for more details.
Over the weekend, one of WiseEnergy's colleagues, Mrigendra Kumar Rai, visited three villages where the installation is in progress: Tikari, Narottampur, and Sarai Dangari. Out of the ten villages identified for SSL installations, AROH has completed the installations in five and the remaining five villages are expected to have their installations completed within the next two weeks.
Mrigendra reported back the following:
Based on my observations, I would like to highlight a few key points. Firstly, the quality of the equipment used in the SSLs installations seems good quality. Secondly, the installation work was carried out satisfactorily. The technicians involved in the process were skilled and efficient, ensuring that the SSLs were installed properly.
[The visit] was an insightful experience. The villagers who have already benefited from the SSLs were extremely grateful for the initiative…I would like to express my gratitude for supporting this project and for me to witness the positive impact of our work firsthand.
Please see some photographs taken by Mrigendra below. A project completion report will be submitted by AROH in the coming weeks once the installations are finished. Thank you to Mrigendra for taking the time to engage with AROH and the village communities on behalf of NextEnergy Foundation.