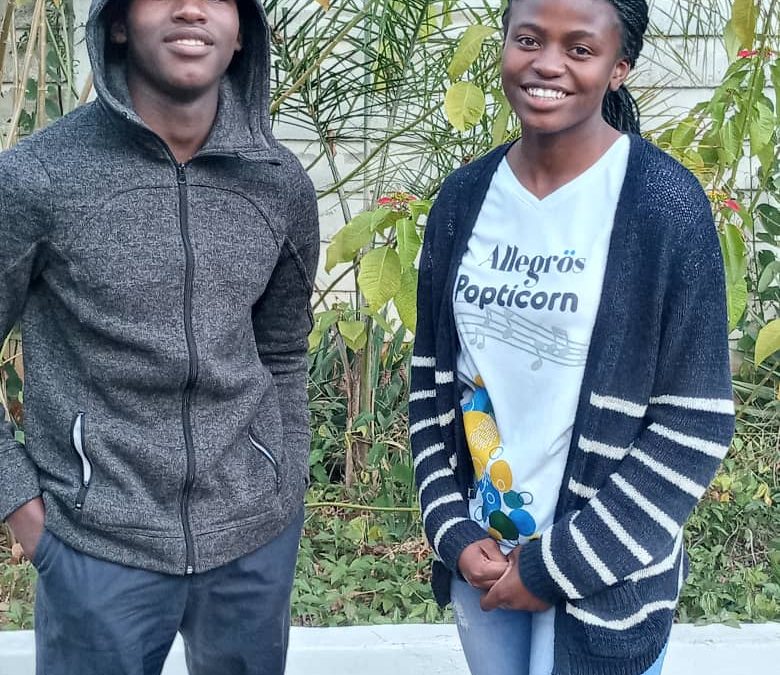 Makomborero: Term 2 Update on Nyasha and Elias
In May 2021 NextEnergy Foundation renewed its commitment to supporting an additional two students in Makomborero's 2021-2023 A-Level Programme: Nyasha Runhare, an aspiring software engineer and Elias Chikwanda, an aspiring neurosurgeon.
With the conclusion of the second term of the school year in Zimbabwe, Makomborero has shared its most recent Newsletter. In addition, Nyasha and Elias wrote us letters where they told us about their progress in their own words. Both students felt the pressure of the mock examinations they recently sat, although this motivated them to study hard, and they are excited at the prospect of returning to in-person lessons in the next term. Nyasha mentioned that she has been enjoying her extra-curriculum activities and the "opportunity to forget about books for a moment", whilst Elias told us that he is part of the first aid, chess, and marimba clubs, and has had fun in PE lessons playing volleyball and tug-of-war. He also was keen to let us know that he has been enjoying the meals at the boarding house, and that there is "no flaw in the menu"!
We wish both Nyasha and Elias luck in their next term and look forward to hearing about their progress later in the year.